Almost Valentine
We are introducing the recipe of cute bear chocolate that's also perfect snacks for children.
※ We are using commercially available chocolate.
When preparing the ingredients, please pick them based on type of allergy your child has and physical condition.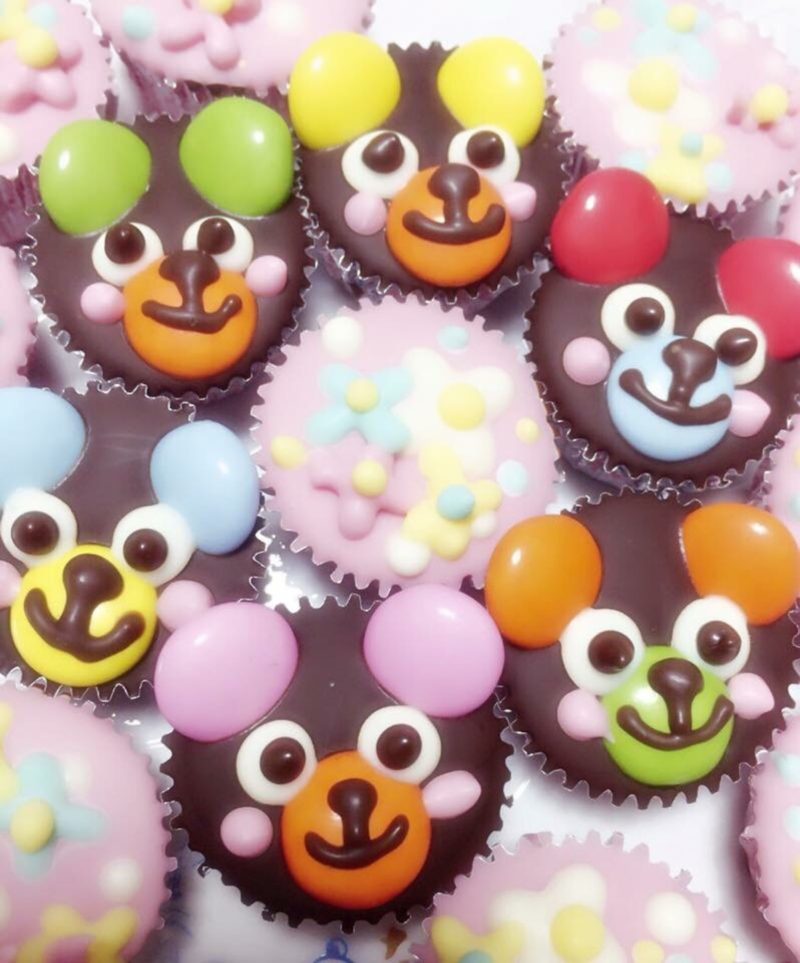 ♦ Ingredients ♦
Chocolate Bar Of Your Choice
♦ How To Make ♦
Cut the chocolate into small pieces and melt them in a double boiler.
After the chocolate melts, pour it into an aluminum cup (Don't fill the cup completely since the marble chocolate will be put on the top)
When it starts to solidify, place marble chocolates in the place of the ears and the nose.
After it solidify even more, draw the eyes, nose, mouth and cheeks with a chocolate pen.
Place the bears in a cold place. After they solidify completely, it is finished.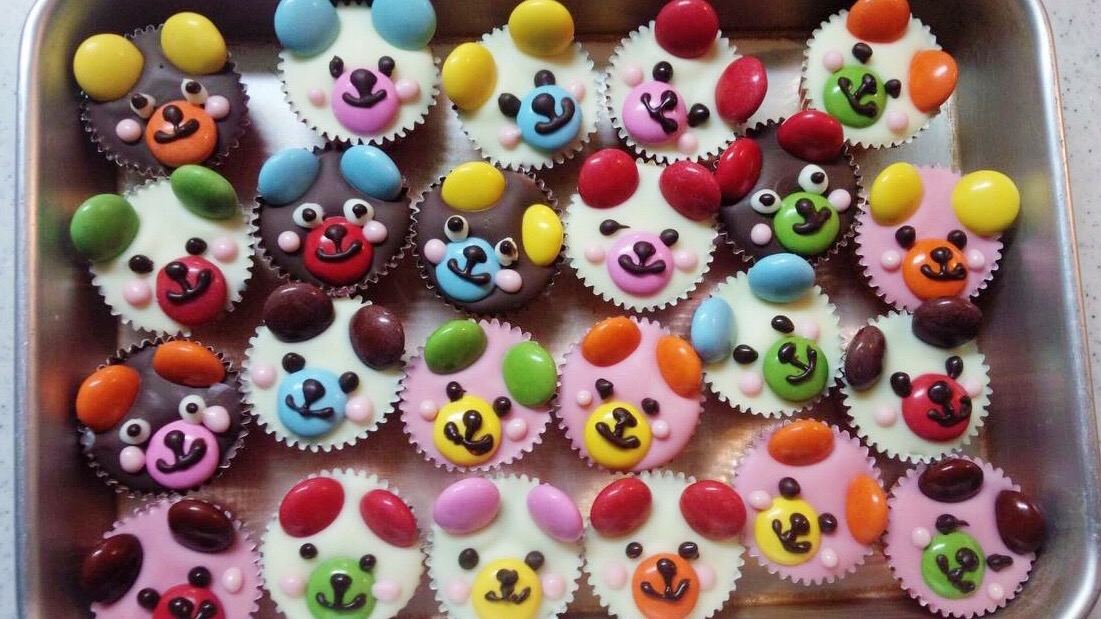 When you have extra chocolate, you can make something like flower shaped chocolate by using chocolate pen.
This sweet snack can be made fast and cute visual of them can make your cooking time enjoyable.
Why don't you make one for Valentine 's Day?