7major allergen free / Japanese Horse Mackerel Piccata Style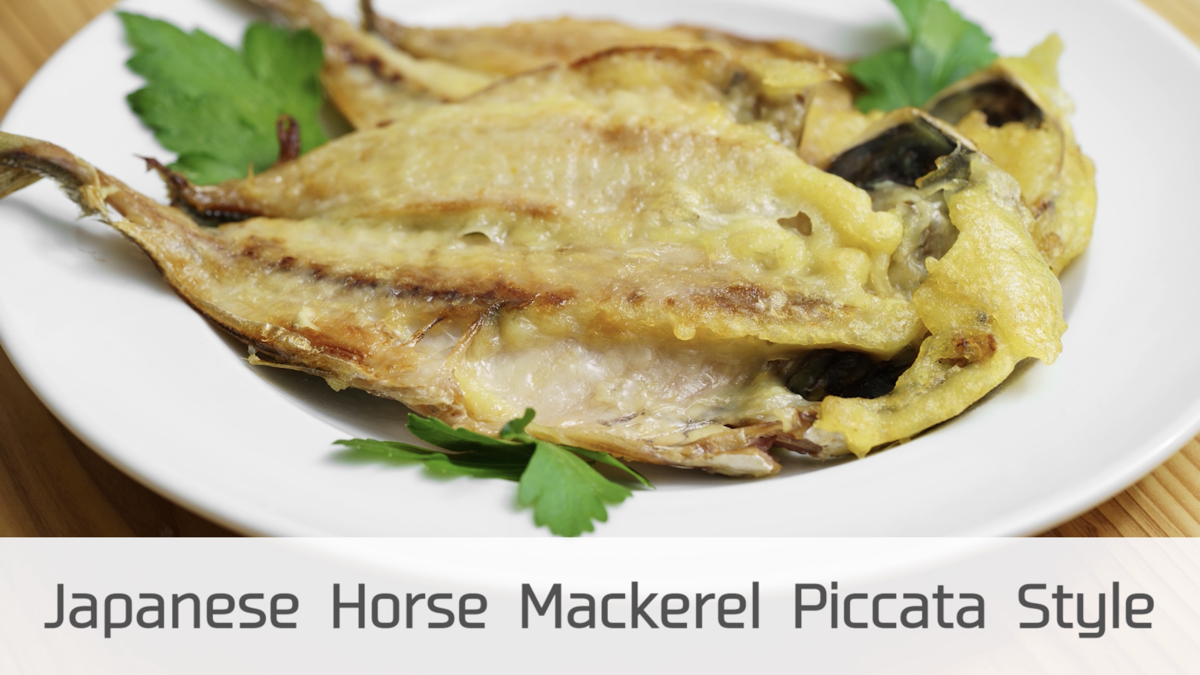 This recipe is provided by NODA MAMI / Food allergies cooking expert
Ʊ Thought Went Into Creating The Recipes Ʊ
Piccata is perfect for children. After submerging the fish in beaten egg like sauce and searing it, the fish become tender and delicious. It is also recommended for lunch and side dish.
Ʊ Ingredients for 2 people Ʊ
Opened Japanese Horse Mackerel (pre-treated): 6
★ Rice Flour (Kyoritsu Food) … 5 tbsp
★ Aluminum Free Baking Powder (Ramford) … 1 g
★ S & B Turmeric Powder · · · One Pinch
★ Water · 4 tbsp
Rice Oil … A Little
Grated Garlic ・ ・ ・ 1 tbsp
Grated ginger … 1 tbsp
Green Bean Soy Sauce (Kikkoman) ・ ・ ・ 1 tbsp
Ʊ How To Make Ʊ
1.Put grated garlic, ginger, soy sauce and Japanese Horse Mackerel in a plastic bag and rub the mackerel with the seasonings.
2.After the fish absorbed the seasonings, take out the fish and pat dry the fish thoroughly with kitchen paper. Then sprinkle potato starch on the entire surface of the fish.
3.Put ★ in a bowl and mix them well. Then put plenty of it on both sides of the fish.
4.Spread a layer of oil over the skillet and sear both sides of the fish well until golden.
Ʊ Cooking Tips And Points Ʊ
・ The flavor of garlic and ginger reduce the smell of the fish and it can be eaten deliciously.
Ʊ Basic ingredients that is recommended to display in this recipe Ʊ
None
※When it comes to the cause of food allergy and what can be consumed varies depending on each person. Carefully check the basic ingredients of seasonings, processed foods and choose the one that suits you.
ƱʊƱʊƱʊƱʊƱʊƱʊƱʊƱʊƱʊƱʊƱʊƱʊƱʊƱʊ