7major allergen free / Double Layer Pink Jelly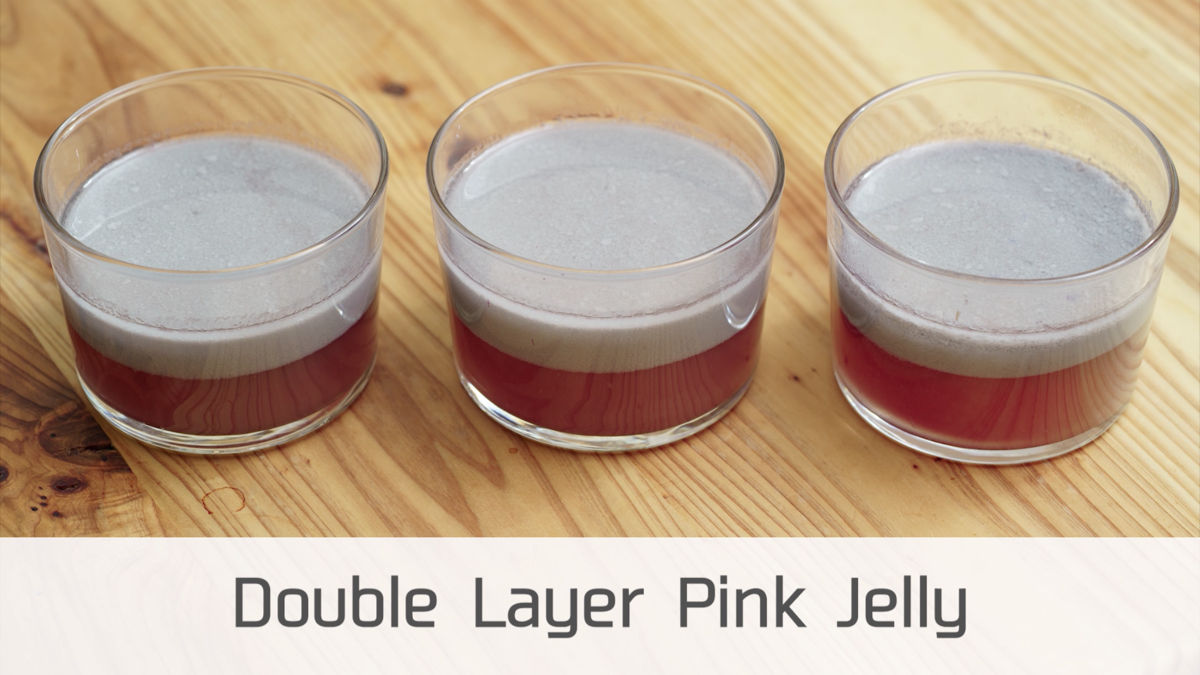 This recipe is provided by NODA MAMI / Food allergies cooking expert
Ʊ Thought Went Into Creating The Recipes Ʊ
I wanted to simply make a pink jelly without using soy! That jelly took me by surprise when I took it out from the refrigerator! The two layers are made naturally.
The upper part is almost like mousse and the lower part is jelly.
Even though it's so easy to make, It looks sophisticated. So it's perfect for welcoming a guest.
Ʊ Ingredients For 2 Pieces Ʊ
Beet Juice  (Use Juice Only From The Water Boiled Beet Can) … 200cc
Coconut Milk … 200cc
Water … 50cc
Brown Sugar  2 tbsp
Agar Powder (Asahi) … 1g
Ʊ How To Make Ʊ
Open the can and separate the beet from the juice. Use the juice only for this recipe.
Put water, brown sugar, agar powder in a pan and mix them well over medium heat. Keep stirring until it boils.
Once the water has thickened, turn off the heat. Then add beet juice, coconut milk and stir them well. After that, heat them over medium heat again until it almost boils.
Turn off the heat and pour 3 into a container. After 3 cools down, put it in the refrigerator until it hardens.
Once it hardens and 2 layers are seen, it is ready to be served!
Ʊ Cooking Tips And Points Ʊ
・ As the jelly liquid cools down in a refrigerator, two layers are naturally made. Even if the jelly didn't turn up having the 2 layers, you can still eat it deliciously.
-The remaining beet can be used for other things such as making a cake. Additionally if you make beet paste and store it in the freezer.
Ʊ Basic ingredients that is recommended to display in this recipe Ʊ
None
※When it comes to the cause of food allergy and what can be consumed varies depending on each person. Carefully check the basic ingredients of seasonings, processed foods and choose the one that suits you.