Advanced food Allergy Precautions for Children in Case of A Natural Disaster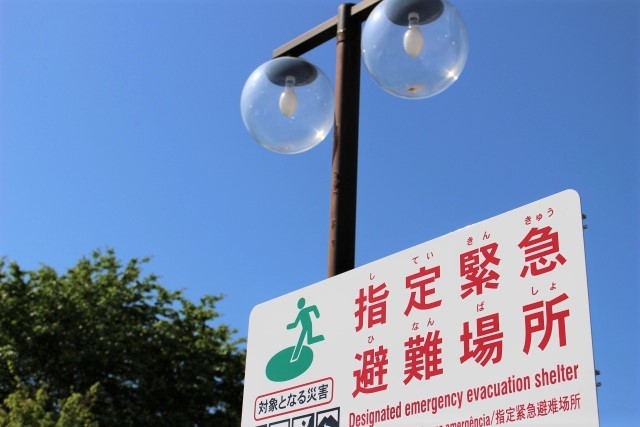 Recently,  It's been said that one in 20 preschool children are allergic to eggs, milk or wheat. Many parents feel safe since allergy friendly lunch is provided to kids with food allergy at kindergartens, day care, and elementary school.  Various food choices became available even you are allergic to certain food on the internet and at grocery stores.
On the other hand, advanced food allergy precautions in case of a disaster has been a social problem. The number of natural disasters has increased in recent years. During the catastrophic disasters such as Great east Japan earthquake, Kumamoto earthquake, and the Western Japan torrential rain, the supports for those with food allergies were inadequate and it became a big problem. There are also other disasters that are predicted  to happen including the Nankai trough earthquake and an epicentral earthquake. In this article, we focus on advanced food allergy precautions for children in case of a natural disaster to protect children.
Real Experiences From An Natural Disaster
It's not an exaggeration to say that a major disaster occurs every year in Japan. The fact that emergency food prepared by neighborhood community associations was not allergy friendly has been an issue. Therefore, people with food allergy often had difficulty getting safe food.
There are parents who felt like their child's life was at risk when they had to stay at evacuation shelters for prolonged time (* 1). Also, there was a case when some people without any knowledge of allergy told people with allergy to be not selfish during the emergency(* 2).
Any emergency food and relief supply that contain allergens could threat the lives of people with food allergy. For this reason, many neighborhood community associations have started to stock some allergy friendly food in a case of a disaster.
In addition, Japanese children's allergy Society and other allergy support organizations raised their voices and made suggestions on specific allergic-friendly foods that should be stocked in evacuation centers (* 3).
When considering the efforts made by society as a whole, including neighborhood community associations, It's not enough. Therefore, it is that fact that people with food allergy still need to prepare enough for themselves in a case of a disaster.
6  Important Points of Advanced Precautions In Case Of A Disaster
When we become a victim of a natural disaster, it becomes hard to a have normal life we used to have. If you have food allergies, it is even harder. Natural disaster is something that humans cannot control, and it can happen any time. In case of emergency, we recommend parents whose children have allergies to know the 6 important points.
http://www.jspaci.jp/modules/membership/index.php?page=article&storyid=259
◆ <1> Making A Contact List In Case Of An Emergency
When a disaster occurs, getting resources generally become harder. Especially
when a large-scale disaster happens, life-line such as the transport systems, gas and water may stop functioning.
During a disaster, you may have to evacuate to evacuation centers, or you may have to stay at home. Whichever it will be, making a contact list in case of an emergency in advance is important. You can write the contact list either on the piece of paper and put it on an emergency bag or on memo app of a smartphone.
Although the number of places that accept consultation for allergy are limited, it is convenient to include Japanese Children Allergy Society in addition to the family doctor and regional health center as your contacts. They can provide the consultation regarding children allergy during a disaster. They made the following announcement during the Hokkaido Iburi eastern earthquake in 2018 and the West Japan heavy rain disaster. In case of emergency, add the society on your contact list.
" Consultation Services " to everyone affected by the Hokkaido Iburi Eastern Earthquake in 2007
http://www.jspaci.jp/modules/membership/index.php?page=article&storyid=259
◆ <2> Preparing Emergency Food For Babies With Allergy
Disaster precaution awareness rises every time when a disaster occur. As a result, many households now have emergency kit available. Metropolitan Police Department recommend to prepare drinking water and food for at least three days (* 4). Regarding the foods for children with allergies, prepare the foods for at least 3 days or more, preferably 1 week at home.
In addition, remember to stock prescription drugs and preserved meals as well. If your child has prescribed Epipen ® for emergency use, set up in a way you can use it any time. Also, if you freeze dry sweet potatoes as an allergy meal, it can be used as a refrigerant during disasters.
Asking your cousin who lives far away to stock allergy friendly food in case of a disaster and asking them to send it when the disaster actually happen is also another good precaution you can take. (※ 5).
<3> Let's Suppose That The Lifelines Stop During A Disaster
As part of emergency food, some households stock rice and dried noodle. However, when a disaster occurs, lifeline such as water, gas and electricity may stop. They need to be careful. You must prepare food wisely in case of having no access to the lifeline.
Any homes that use electric and gas cookware, a cassette stove that contains a gas cylinder and a stove for camping are good alternative options. The amount of water needed is a lot more than you think. They are used for not only drinking, but also rinsing mouth and flashing a toilet. When you must change diapers and give bath, you might have to use drinking water.
It is recommended to prepare 3 liters of water for each family member for at least three days (* 5). For example, if you have 4 family members, you need at least 36 liters of water. If you use 2 liters of pet bottles, the total number of bottles needed are 18.
In case of having no access to water and electricity, prepare preserved food that can be eaten without any preparation. When emergency foods arrive in disaster areas, Alfa rice is often provided. Alpha rice is a type of rice that's dried after being cooked so it can be eaten by pouring hot water or water (※ 6). It can be preserved conveniently, and it is used as a disaster food by many neighborhood community associations. If there is no water, you can also use vegetable juice to prepare the rice.
◆<4> Checking The Ingredients Of Hot Meals And Food Supplies Provided
Hot meals provided are really appreciated at the time of a disaster. Emergency foods delivered are also very convenient. However, for children who have food allergies, there is a risk of allergic symptoms occurring due to consuming wrong foods.
When hot meals are provided to disaster victims, don't forget to check whether allergenic ingredients are used or not. Unfortunately, hot meals provided during disaster are not normally allergy friendly.   Those meals are cooked in large quantities for everyone, so it is better to think that they contain some of allergenic food.  (* 7).
When receiving emergency food, please also check the ingredients on the food package. When it contains "Eggs, milk, wheat, peanuts, buckwheat, shrimps or crabs", it is always indicated on the package. However, other type of food are not necessarily indicated. So, you need to pay attention. (* 7).
Some people give food to small children out of kindness at evacuation centers. Parents need to educate their children in advance that they cannot eat the food without asking parents to check the ingredients.
◆ <5> Notifying People Of The Fact That Your Baby Has Allergy
When a disaster happens suddenly, there is a time when parent and children are separated. Even parents are with them, anyone could be injured or get upset. In case of an emergency, informing people of the fact that your child has food allergy and extra caution is required when it comes to providing them with foods. is important.
At an evacuation center, it is important to make it obvious visually that your child has food allergy. You can do so by letting the child wear allergy sign plates, cards or seals (* 8).
Prevent your child from taking wrong foods by sticking a seal on the clothes of the child indicating "Food allergy" so that people know what to do. Allergy support network makes and provides "an emergency card" (* 9). It has sections where parents can write the name of disease that their child has and the name of a doctor.  it is designed in a way that allows children to put it in a school bag. Please try to use the card.
"An Emergency card" Allergy support network
http://alle-net.com/wp2/wp-content/uploads/2017/11/emargencyCard.pdf
If there is an administrative staff member nearby, tell them early on that you child has allergy to receive assistance.
◆ <6> Keep connected with your neighbors, neighborhood community associations and patient associations
The last point is about making connection. Today, people hardly interact with their neighbors. However, when a disaster occurs, your neighbors are the ones you need to talk to and help each other first. If you are member of a neighborhood association or know local Community members, let them know that your child has food allergy. (* 5).
During the Great east Japan earthquake, some areas that have active voluntary disaster prevention organization got attention. In general, elderly people and people with disabilities are often recognized as people who need help by neighborhood community associations. Asking them to add children with food allergy to their listing is good measure to take (* 5) . In addition, there are families that are member of a patient association of food allergy. Obtaining information of an emergency contact list and support system in case of emergency is important.
How was it?
When a disaster occurs, there is a limit to what administrative agencies can do. There are so many precautions you can take to protect the life of your child by the administrative work alone. Please keep what's written in this article in your mind when you prepare for a potential disaster. Alle Hapi will continue to deliver useful information to you.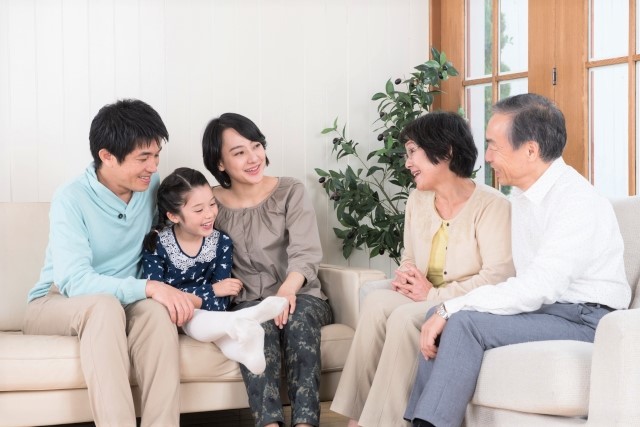 【Reference】
※ 1: "(WEB feature) My child can not survive at shelter" NHK NEWS WEB
https://www3.nhk.or.jp/news/web_tokushu/2018_1004.html
※ 2: "Consideration for allergy is expanding during a disaster" Sankei News
https://www.sankei.com/region/news/170317/rgn1703170017-n1.html
* 3: "Proposal on stocking allergy foods in case of large-scale disaster" Japan Children's Allergy Society
http://www.jspaci.jp/modules/gcontents/index.php?content_id=10
※ 4: "Preparation for the potential earthquake " Tokyo Metropolitan Police Department
http://www.keishicho.metro.tokyo.jp/kurashi/saigai/jishin/sonae.html
※ 5: "Disaster Support Guide" Nonprofit Corporation FaSoLabo Kyoto
http://www.allergy-k.org/disastersupport/disaster-support.html
※ 6: "About Alpha rice" Oishi Food Co., Ltd.
https://www.onisifoods.co.jp/about/alpharice.html
※ 7: "Brochure for children with allergies at the time of disasters" In 2017, the Japan Children's Allergy Society
https://www.mhlw.go.jp/content/10600000/000331775.pdf
* 8: ''Action guidelines for securing a good living environment at evacuation centers'' In 2013 the Cabinet Office
http://www.bousai.go.jp/taisaku/hinanjo/h25/pdf/kankyoukakuho-honbun.pdf
* 9: ''An 'Emergency Card''Accredited NPO (Specified Nonprofit Corporation) Allergic Support Network
http://alle-net.com/bousai/bousai01/bousai01-06/
※ 10: Japan Children's Allergy Society website