7major allergen free / Fried Willow Leaf Fish
This recipe is provided by NODA MAMI / Food allergies cooking expert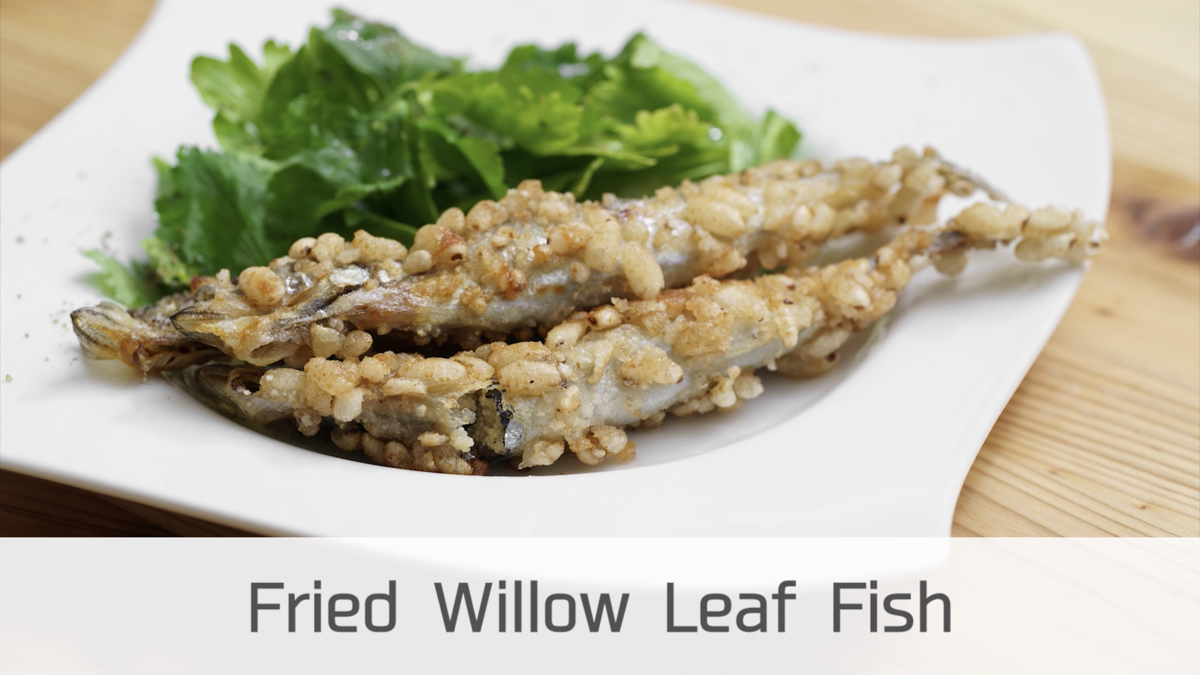 When it comes to the cause of food allergy and what can be consumed varies depending on each person. Carefully check the basic ingredients of seasonings, processed foods and choose the one that suits you.
Ʊ Thought Went Into Creating The Recipes Ʊ
If you get tired of how you normally eat willow leaf fish, why don't you try to use rice powder as a substitute of bread crumbs. Since the head of the fish has bitter taste,
cutting them before frying is recommended especially when you are cooking for children or anyone who doesn't like fish head. Fried willow leaf fish is perfect for putting in a lunch box.

Ʊ IIngredients For Two People Ʊ
Willow Leaf Fish… 8
Brown Rice Puffs (Nangoku bakery) • • • Two Handfuls
Rice Powder ・・・3 Tablespoons
Water・・・2 Tablespoons
Potato Starch … A Little
Oil (Rice Oil Or Rapeseed Oil) … Appropriate Amount As Needed

Ʊ How To Make Ʊ
Put two handfuls of brown rice puffs into a bag, and seal it. Then crush by hand to make them into small pieces.
Coat willow leaf fish thinly with potato starch powder. Mix rice powder well with water to make batter. Dip the fish into the batter well.
Next, put 2 pieces of the fish into bag 1, and coat well with rice puffs while holding the bag firmly by hand.
4. Pour oil thinly in a frying pan and fry the fish. When the fish changes color into orange, it is finished.

Ʊ Point Ʊ
• The smaller brown rice puffs get, the better it sticks to the fish.
• When making the deep fry batter from rice powder, please add water little by little until its slightly thick.

Ʊ Basic ingredients that is recommended to display in this recipe Ʊ
None