7major allergen free / Chewy Potato Bread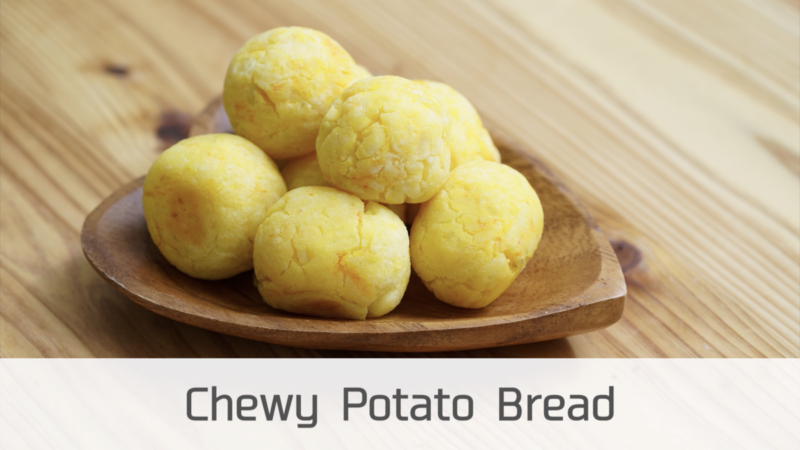 This recipe is provided by NODA MAMI / Food allergies cooking expert
When it comes to the cause of food allergy and what can be consumed varies depending on each person. Carefully check the basic ingredients of seasonings, processed foods and choose the one that suits you.

Ʊ Ingredients For Small 10 Pieces Ʊ
• Potato 1
• Natural Salt 1/3 Teaspoon
・Rice Powder (Kyoritsu-Food)) 40 g
• Olive Oil (Rice Oil Or Rapeseed Oil Also Can Be Used ) 2 Teaspoons
• Ground Carrots 10g

Ʊ How To Make Ʊ
Without peeling the skin, either steam or microwave the potatoes until the skewers can go through.
Peel off the skin of steamed potatoes and crush well with a masher.
③ Add the natural salt, olive oil and rice flour into bowl, and mix them well.
④ Put grated carrots in bowl and mix.
⑤ Roll up to a bite size and place them on a cooking sheet.
⑥ Bake 15 to 20 minutes and it is finished. ♪
Ʊ Point Ʊ
• When the surface burns, cover it with aluminum foil and bake it.
• When using oven, preheat the oven to 180 degrees. Bake them at 180 degrees for about 10 minutes.
• You can use vegetable powder (carrot, spinach and pumpkin) substitutes.
Ʊ Thought Went Into Creating The Recipes Ʊ
Even when there is no bread, you can make it quickly.
Because potato is the main ingredient, it contains a lot of nutrients.
It's perfect for breakfast and snacks.

Ʊ Basic ingredients that is recommended to display in this recipe Ʊ
None